Today's professionals set up a corporate blog to optimize their business. Have you ever thought that it would be better to have a professional write your content? Have you ever thought about using a copywriting service to improve your company's SEO and marketing? Providing quality articles in your business blog will help you stand out from your competitors. The personalized and targeted content of your business blog will, thus, increase your visibility.
What is a corporate blog?
The company blog is a significant part of a website. The blog will propose contents, such as articles, videos, or visuals that highlight the activity of the company. The content can also talk about the company's news or present its expertise. Often neglected by SMEs and VSEs, blogging remains an economical and efficient way to have a successful online presence and communication.
The corporate blog: an indispensable tool for companies
Blogging is an indispensable tool to improve the marketing performance of a company. This tool allows you to :
Be easily known on the Internet
Be visible on Google
Communicate with your customers in a simple and efficient way
Distribute information to employees, partners, or others.
Be present during the buying process (when people search on Google before buying, your blog will be there to guide them).
The corporate blog is even more important on the B2B side. Indeed, the decision cycle of a B2B buyer is longer than that of an individual. This implies, for example, a maturation phase, then a selection of suppliers. It is therefore in your company's interest to remain visible on Google to be among the selected ones.
Moreover, the corporate blog has a direct impact on Search Engine Optimization, on the sharing of publications, and on social media.
The corporate blog: for an impactful content marketing strategy
Your corporate blog will also be at the center of your visibility on the web and on social media. Thanks to this marketing tool, you will be able to convert visitors into leads. Through landing pages or forms in the content of your business blog, your prospects will become customers. You will also be able to get the contact information of people who visit your business blog.
So, before setting up your company blog, we advise you to ask yourself the right questions: what is the target audience of your blog? What are the main tools to use to generate web traffic? And finally, what are the different types of content that will allow you to generate content?

By setting up a corporate blog, you will have to face some constraints. In particular, you will have to plan a regular publication of high value-added content. At least one publication per week is necessary. It also implies to devote some time to promote your corporate blog. Setting up a company blog is also accepting the process of not selling directly. Also, you will have to measure the return on investment in the long term. Here are the main advantages of blogging:
1. Blogging allows you to develop your company's notoriety
You should know that blogging is for large companies as well as for local SMEs and VSEs. This digital strategy tool is an effective means of promotion for local businesses. The company blog also allows to establish a link of trust with the customers. Thanks to blogging, a company, whatever its status, can assert its expertise in its field of activity. So, to develop your notoriety, it is in your interest to regularly publish blog articles. It is necessary to guarantee the quality of your articles, at first. Then, make sure that they are adapted to your customers' needs.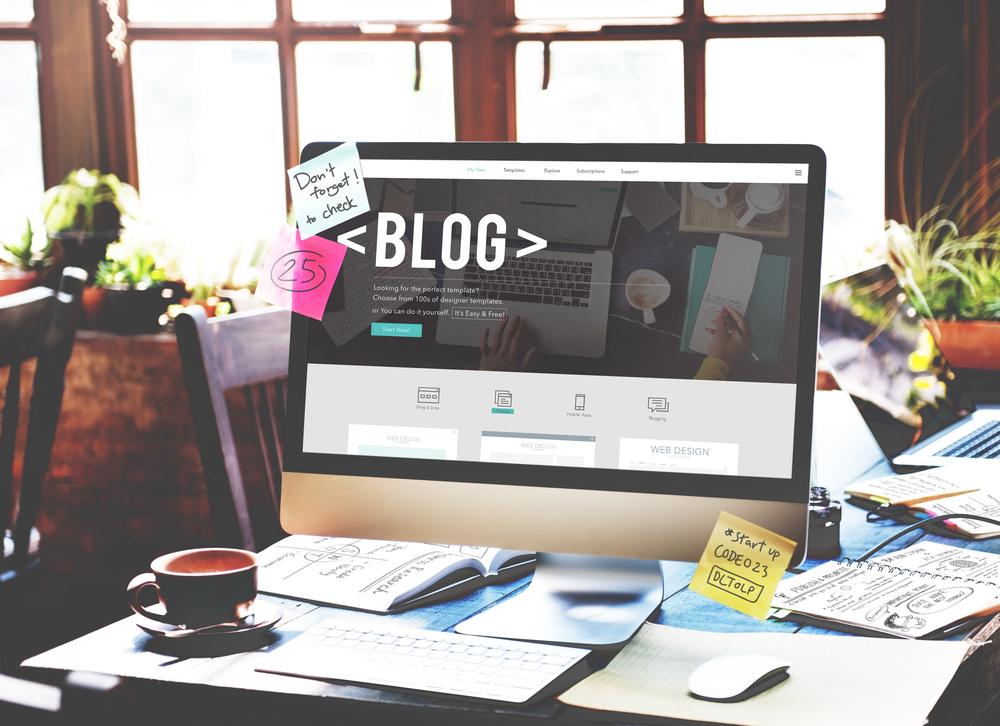 2. Blogging allows you to become your own media
When you publish content that responds to your customers' issues, you inspire them in their choices. You also feed their curiosity for future purchases. Note that people like to be kept informed and to be accompanied. And you can help them make decisions and give them advice with your company blog. This image of reference and expert in your field of activity will therefore contribute to improving your e-reputation. But also, to maximize your chances to be chosen at the time of purchase. Amplify your audience through social networks. Do everything possible to interact with your community. And finally, focus on the social networks that correspond to your industry.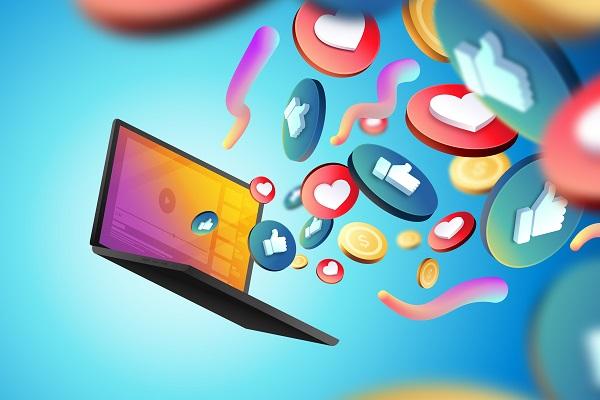 3. Blogging reinforces your brand image
The company blog has the particularity of being less formal compared to the showcase site or the e-commerce site. It allows companies to address their communities with a more personal and free tone. The diffusion of non-commercial information is not always essential on a corporate blog. You can also give tips, or tutorials to guide your subscribers. The blog also has the advantage of not being a closed space. You can therefore, exchange with your customers and/or share your articles on your social networks.
4. Blogging allows you to increase your sales
Generating targeted traffic, developing brand awareness, mastering digital communication: these are all advantages that blogging offers. All of this naturally leads to increased sales. By using the corporate blog as a marketing tool, you can easily generate leads and therefore, buyers. That's why you shouldn't neglect the "call to action". Invite your readers to take an action: "Ask for a free quote", "contact us now", or "subscribe to our newsletter to keep up with our news and promotions".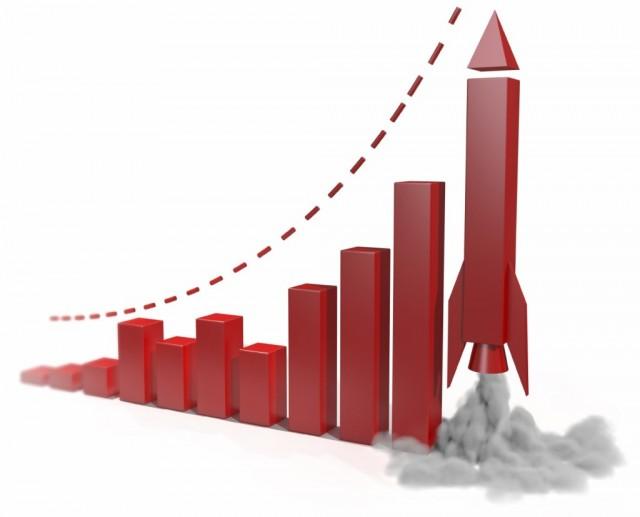 With a better conversion rate, you'll see that your business will be doing better and better.
5. Switch from blogging to inbound marketing
Inbound marketing is another digital marketing strategy that allows business websites to become their own media. Instead of soliciting the interest of prospects with advertising (outbound marketing), we will instead focus on relevant content. The corporate blog is, therefore, a first step towards inbound marketing. In short, blogging is a powerful tool that will revolutionize your company's communication and digital marketing strategy.